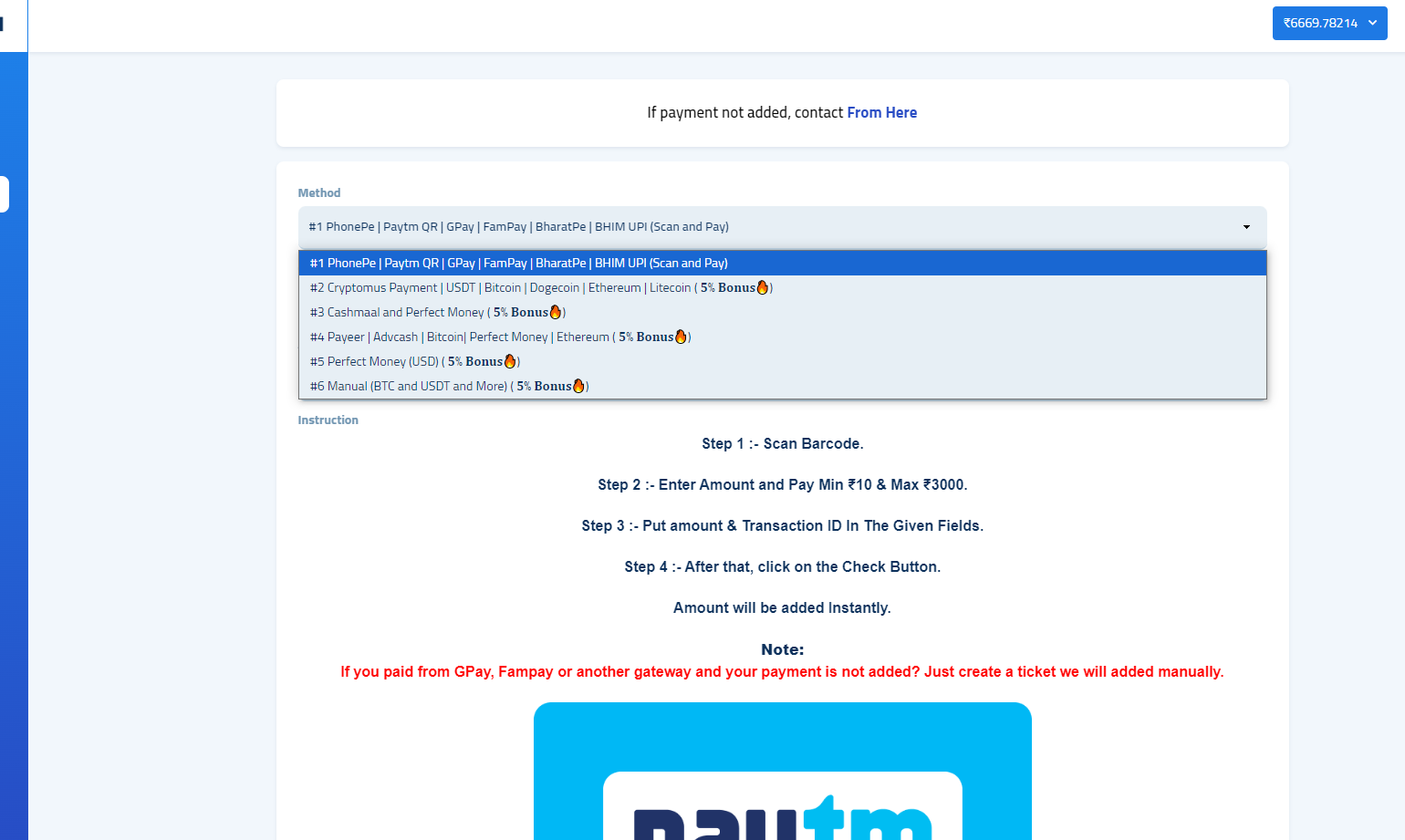 How To Add Fund In Easy Smm Panel Wallet (Updated)
As you know, easysmmpanel.com (Social Media Marketing) is an online platform that allows users to buy social media services like followers, likes, and comments.
But before buying services, you need to add funds to your easy SMM panel wallet.
Then, you are able to buy services using that fund. So want to know how to add funds in easy smm panel wallet? Here is a general step:
Login to Your Account:

Access your Easy SMM panel account by entering your username and password and click on the Sign In button.
Navigate to the Add Funds Section:

For mobile users, you will see the option on the top, and for PC users, you will see the option on the left.
Select a Payment Method:

Most SMM panels offer limited payment methods. But we offer our users

credit cards

,

cryptocurrency

,

Paytm QR

,

PhonePe

,

Perfect Money

,

Payeer

, etc. Choose the payment method you prefer.
Enter the Amount:

Specify the amount of funds you want to add to your wallet. Make sure to double-check the amount to avoid errors.
Provide Payment Information:

You'll need to provide the necessary payment details depending on the payment method you selected. For example, if you're using a credit card, you'll enter your card number, expiration date, and security code. You may need to provide a wallet address if you're using cryptocurrency. For Indian users, pay from Paytm.
Confirm the Transaction:

Review all the information you entered to ensure it's accurate. Pay attention to the amount and payment details. If everything looks correct, proceed to confirm the transaction.
Wait for Confirmation:

Once the transaction is successful, you should receive a confirmation message or email. Your wallet balance should be updated to reflect the added funds.
Start Using:

With funds in your wallet, you can now use them to purchase social media services on the easysmmpanel.com.
Do you still need clarification? Here is the video tutorial: Watch Now.